Corporate and employee benefits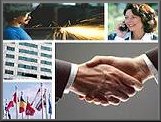 Michael Robinson Associates assist employers with the implementation and on-going management of employee benefit arrangements, working in close consultation to establish the most appropriate and competitive solutions, specific to an employer's requirements. Our experienced administration team ensures that your schemes are managed smoothly and efficiently, allowing you and your staff to get on with other priorities.

Employee Benefits
• Appraisal of the on-going suitability of existing arrangements
• Advice in respect of the implications of changes in legislation and Inland Revenue practice
• Implementation of appropriate group pension arrangements
• Group life assurance and income protection
• Group medical insurance
Retirement Planning for Directors and Partners
• Advice in respect of the on-going suitability of existing arrangements
• Implementation of Executive Pension arrangements
• Small self-administered pension schemes
• Self invested Personal Pension Plans
• Funded unapproved retirement benefit schemes
Corporate Protection
• Loan protection
• Partnership/Share protection arrangements
• Shareholder and Keyperson protection
Considerable cost savings can often be achieved by reviewing your current
protection arrangements.
Investment Planning
• Tax efficient placement and management of corporate investment funds
• Share purchase and buy out arrangements
Advice for employees
Well-designed employee benefits assist in the recruitment, motivation and retention of valued personnel.
In our experience the provision of access to independent financial advice on an individual basis is perceived by staff as a significant value added benefit. In addition to assisting staff in making the right decisions regarding their personal priorities, this is an effective way of enhancing staff's appreciation of the company's employee benefit arrangements.