INVESTMENT MANAGEMENT SERVICES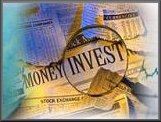 No matter whether you are investing: -
• Capital sums and need this to provide you with tax-efficient income
• Capital sums for growth purposes
• On a monthly basis to create capital for the future:
You will want to know that your investments are working efficiently - that your funds are providing competitive investment returns and you are taking advantage of all tax saving opportunities.

The method we adopt in managing our client's investments is summarised as follows: -
Portfolio Construction and Assessment
Initial recommendations in respect of uninvested capital and/or the review of current investment funds are provided in full consideration of your circumstances and objectives, providing you with the appropriate balance of risk, sector and geographical allocation at outset. Full fund analysis and research is undertaken in order to identify the most competitive investment managers in line with your requirements.
Performance Monitoring
Your investment funds are monitored against their sector averages in order to maintain competitive performance throughout your portfolio. We keep you informed of any legislative or market changes that could effect your investments.
Annual Review
We review your portfolio with you to ensure that investments remain appropriate to your circumstances and to agree any adjustments or alterations as appropriate. We always work with you in an advisory capacity and are always available should you wish to discuss your investments or, indeed, any other financial planning matter.

We will provide you with concise Portfolio Reports showing details of all your life assurance, Pension and investment valuations at appropriate intervals.

Click below to see how all your assets can be managed from one place, with a minimum of paperwork.
Instant valuations, instant purchase and\or sale of an asset, Full activity records, even your CGT calculations are instantly available.

When the site opens choose on line demonstration and choose one of the two demonstration clients. Once you have seen the benefits you might wish to consider re-registering your current funds with us and enjoying full control, it really is a simpler way to manage any kind of investment from one place.
See MRA Transact specialist portfolio management
Select Online Demonstration - choose one of the demonstration investors - log in the number and PIN shown.